We'd love to hear about your unique challenges. Leave your details below and we'll set up a free consultation.
AI-driven Thermal Analytics
Infrasenses is an AI-driven solution that combines proprietary deep-learning models with thermal video and image recognition.
Perfect for:
Detecting and locating people in a specified area. Distinguishing them from animals or objects.
Determining and tracking changes in positions, like standing and sitting.
Due to its ability to detect heat signatures in low light conditions and in darkness, through barriers, and in real-time; thermal imagery is the best tool for detecting humans and their poses.
Accurate body temperature measurements
Remote, contactless, real-time measurements of body temperature. Thermal imagery can quickly and accurately measure the body temperature of a large number of people in a short amount of time, making it an efficient method for screening large crowds
Ability to track and analyze data for over 300 people per minute. This is great for analyzing the behavior of a large number of people and over a large area while respecting privacy rights.
Complete & user-friendly data
Actionable heat maps and ready reports to help make data-driven decisions. Our software with easy-to-understand activity monitoring, can be useful in a variety of settings and industries by providing valuable insights into the movement and behavior of individuals as well as objects.
Full privacy and personal data protection
All of the custom designed features benefit from fully secured anonymity and privacy. Low resolution thermal imaging ensures privacy is preserved. This means that as EU regulations are tightening around the collection of people's data, the solutions we create will not need to change.
Need a privacy-friendly monitoring solution?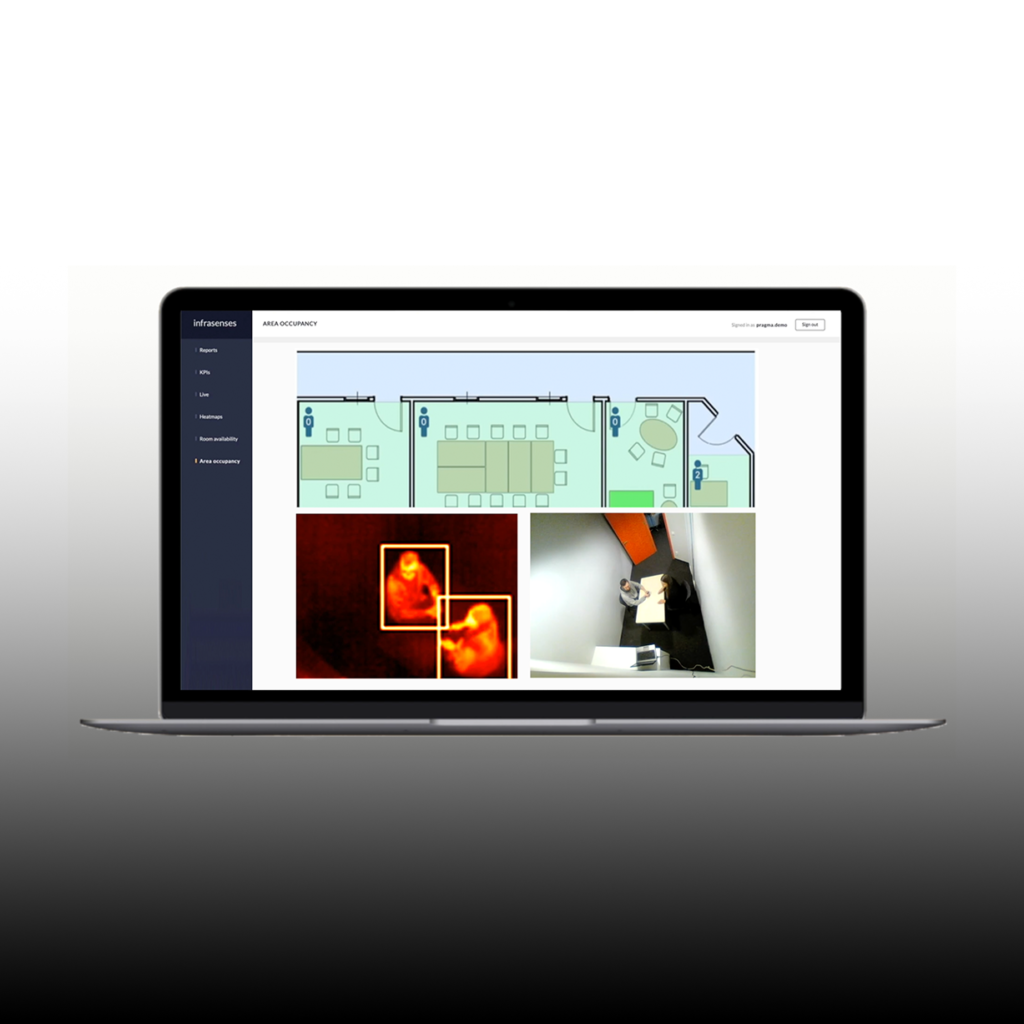 Detector technical specifications:
Infrasenses, through it's parent company Pragmile, provides custom solutions using AI to analyze data from thermal sensors, RGB cameras, and a multitude of other IOT devices. The data gets processed and delivered with actionable insights that bring value to your business.